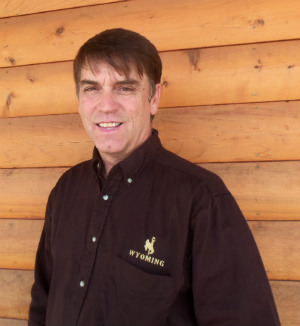 Kelly Johnson, Broker
Hello, my name is Kelly Johnson. I am a lifelong resident of Star valley and have enjoyed living and raising my family here and have been very involved in the community, schools and church. My wife Celia and I own and operate a large farm in Smoot with the help of my son. I have been involved in real estate for over 15 years, and have been a responsible broker for the past 5 years. In the last 2 years my Wife, Celia has joined me as a sales person as our clientele has grown. I have a great knowledge of farm and ranch land because of our own farm. I have served as president of the Cottonwood Irrigation District for over 10 years which serves over 5,000 acres of ground. This has taught me a lot about water rights. I have also done a number of subdivisions in the area and have some knowledge of the subdivision process, rules and regulations. No matter what your needs are in real estate, from buying or selling, from homes to land I can help. I Pride myself in being a hard working, honest person. I have represented many buyers and sellers over the years with their real estate needs. I would love to help you buy or sell your piece of heaven in Star Valley .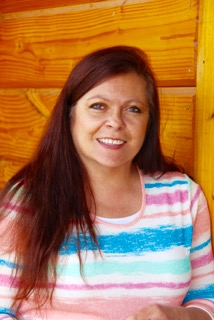 Celia Johnson, Sales Agent
Hello! I'm Celia! My husband, Kelly and I have made Star Valley our home for 33 years now! He was raised here and I came from San Diego. This has been a wonderful place to call home and raise our children. We literally have some of the best schools in the country right here in Afton! We have been rated in the top 100! We are a hard working community with great people and great values! Kelly and I own Aspen Ridge Realty and have had wonderful success here! Kelly is the responsible broker, and I am a sales agent. I am outgoing and love to work with people! I have worked with Special Needs students in our high school for ten years and twelve years with Special Olympics! I am very involved with our church and community. For the last seven years I have been involved with our local fair in which I am responsible for the livestock section so I work closely with our 4H program. Kelly and I also manage Townhomes on the Green rentals, located on Afton's golf course. If you're looking for a home or land, please contact me, I would love to help you find what you're looking for in our beautiful little Star Valley, Wyoming!!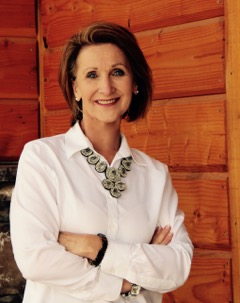 Karen Hewlett Lancaster, Realtor
Raised in beautiful Star Valley, I love this place. After spending many years living outside of Star Valley I have recently settled here making this my home again. Helping families get into their own homes and purchasing properties that fill their needs and wants is what I love doing. I've owned and operated several mortgage companies in Utah and Idaho and use that experience to help folks into the best loans for their financial situation & following the transaction all the way through to the closing.

I am very involved in the local community and church. In my spare time I love spending time with my family, friends, gardening, horseback riding, biking, golfing, fly fishing and teaching yoga. Five words that will describe your experience with me as your agent are honest, fun, available, committed and passionate.